Big Data Market Analysis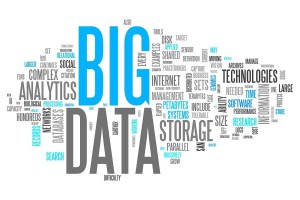 Big Data
Since we are constantly looking for new business ideas and ideas for start-ups, our RnD department constantly conducts a number of researches. We thought that some of them may be quite interesting for you. So we start this initiative with an overview of Big Data market niche.

Big Data is a notion for a collection of data sets difficult to process with traditional tools. Successfully operating big data can be useful in the following ways:
Information is transparent and usable
Information assessment is more accurate and easy therefore boosting the performance and allowing making more accurate forecasting and nowcasting of the business.
Using big data one can make a narrower segmentation of customers
The monthly search volume is relatively small (we checked global/USA):
[big data] 74,000 / 27,100
[big data analytics] 9,900 / 4,400
[big data solutions] 590 / 210
Big Data has increased a demand for information management systems. The major players on this market are IBM, Pentaho, Splunk. Another alternative is smaller companies:
Gartner.com, a high-level service that offers consulting/analytics and research;
Tealium.com is a data cloud service with a wide range of additional services;
ParStream.com, a platform for Big Data real-time analytics, offering analytics services to big clients like German Climate Research Center, earchmetrics.com, etc.
As most of the analysts predict, the problem of storing and managing big data will mount to 2020 and that's where we will watch the market growth potential.
Summary
The big data market is quite small; analytic platforms provide service to a few number of clients but the market is about to grow in the following 5-7 years.